Americans have become one of the most spied on people on the face of the earth, and Google now reinforces that with floating spy centers capable of holding levels of information on every one of us that were unimaginable just one generation ago. The electronic prison of the new age is being assembled before our very eyes.
The light of liberty is growing dark, and as it fades the spirit of Antichrist is slithering in behind it.
From

Daily Mail

UK: A second mystery barge has been discovered – this one docked in Maine, thousands of miles away from the ship spotted in

San Fransisco

Bay that has set the tech world abuzz.
The vessel in Portland Harbor looks nearly identical to its cousin 2,700 miles away in California – four stories ofshipping containers welded together atop a large flat barge. They are also both registered to the same mysterious Delaware-based corporation.
The ships are widely believed to be owned by Google – built as prototype floating

data centers

that use ocean water to regulate the intense heat put out by the mass of servers.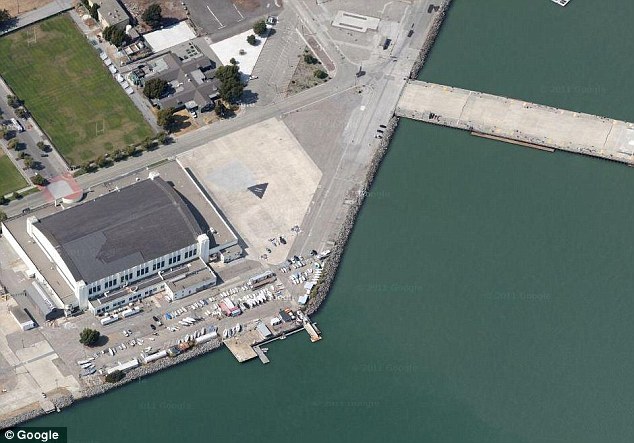 This is the secret Hangar 3 on

Treasure Island

, alongside Pier 1, as seen in Apple Maps, before construction began

Google has refused to comment on the vessels, though a 2009 patent filed by the company describes an environmentally-friendly sea-powered telecommunications and

storage system

that looks much like the vessels that have appears on both side of the continent. source – Daily Mail UK
--------------------------------------------------------------------------------------------------------------------
A Sheep No More found the following video on YouTube. They've uncovered some interesting information. We're listing this one under "conspiracy" ....because we have no idea what it is.
This following information can be obtained from the above video on YouTube: